Qello Concerts + Libby by Overdrive
Qello Concerts is available through libraries that support the Libby app by overdrive.
Follow the steps below to rock out to Qello Concerts on Libby:
From the Libby app, scroll down and tap on "Extras" followed by the Qello Concerts tile: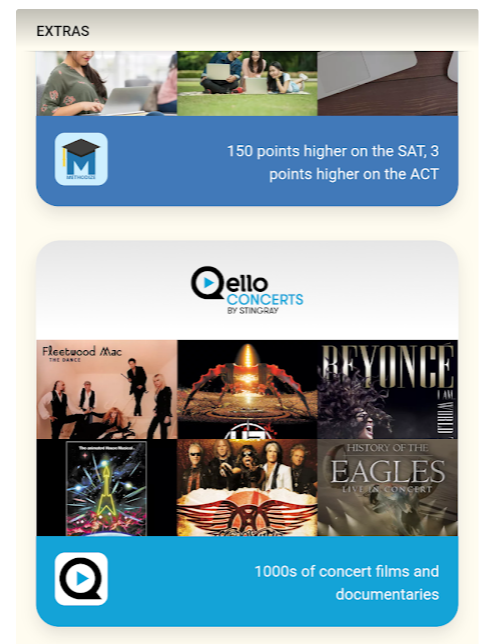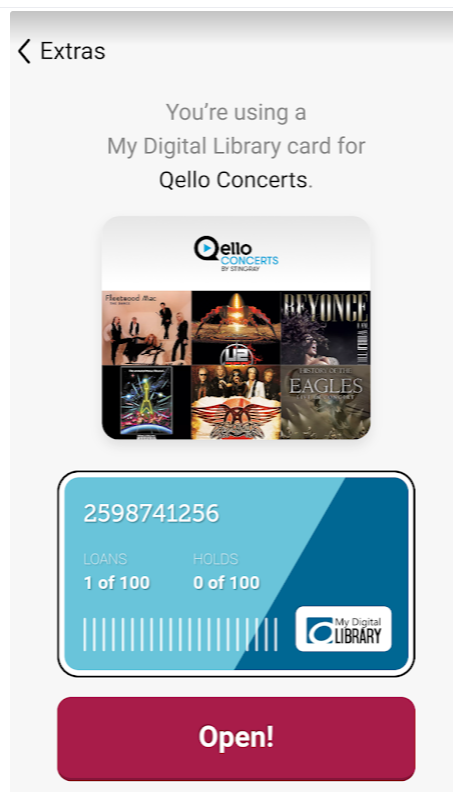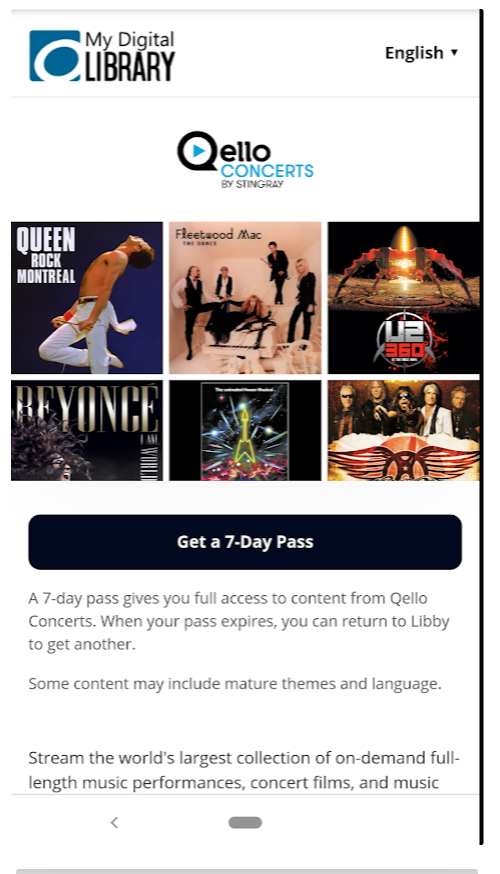 Tap "Continue to Qello Concerts":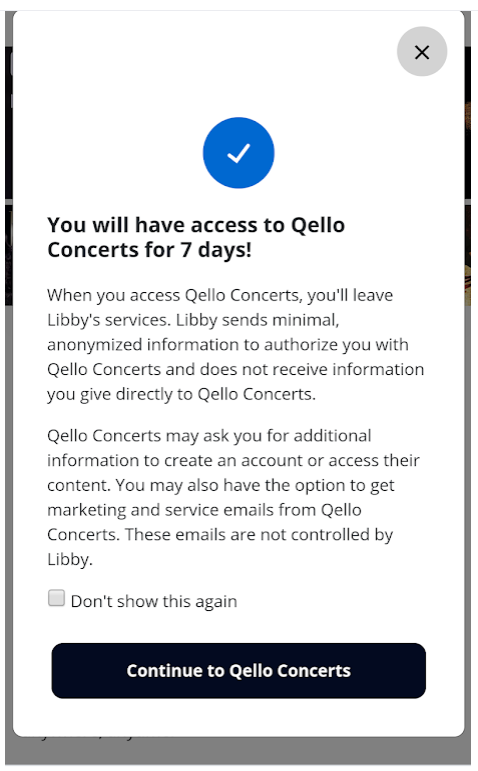 You will then be redirected to the Qello Concerts website.
*Note - If prompted to open Qello Concerts on the browser or on the mobile app, please ensure to select the browser (web) option.
You will have free access for 7 days.
Do you want to use your 7-day access on other devices? Add an email address to your account to access your pass on other devices.
If you require further assistance, please reach out to Libby support directly.