Montreux Jazz Festival 2022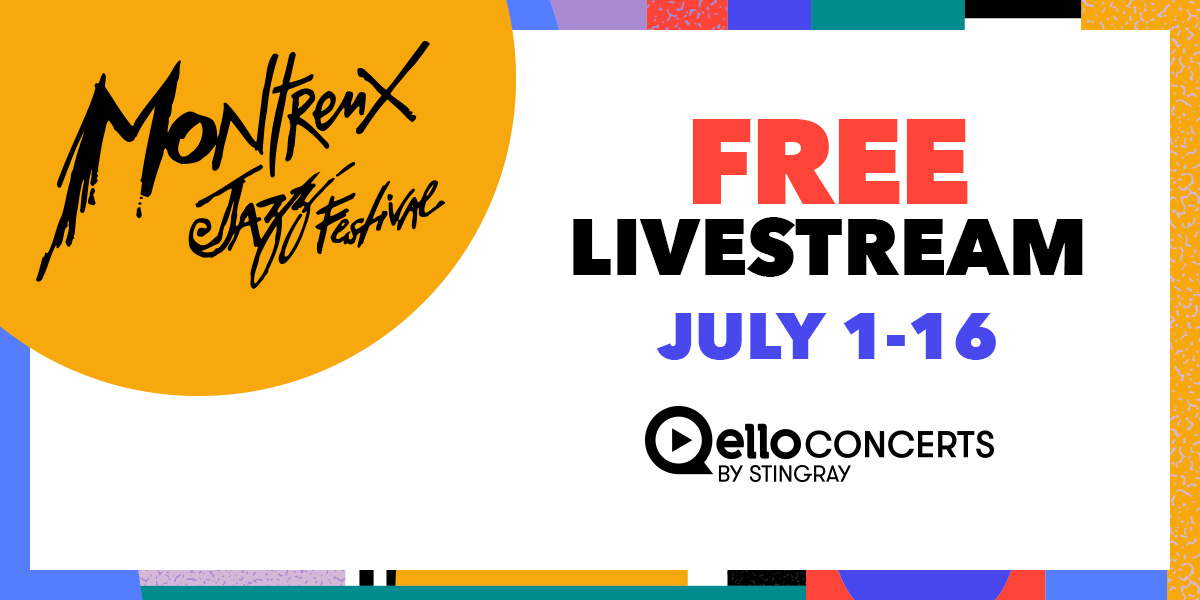 The Montreux Jazz Festival takes place for two weeks every summer in Switzerland, on the shores of Lake Geneva. The festival has become an important event, generating fantastic stories and legendary performances from all music genres, like Miles Davis, Nina Simone, Led Zeppelin, Pink Floyd, Etta James, Joe Satriani, and many more.
This year, from July 1 to July 16, get ready for spectacular concerts featuring up-and-coming talent, and trending artists such as A-ha, Tom Rosenthal, Black Pumas, Rejjie Snow, and more!
The best part? You don't have to worry about buying tickets or flying there- you can binge watch the shows from the comfort of your home. That's right, Qello Concerts will be livestreaming the performers for free, so you are just a few seconds away from experiencing the festival's magic!
How do I RSVP to Montreux Jazz Festival on Qello Concerts?
Don't miss a minute of the show - click here to RSVP to the Montreux Jazz Festival livestream and enter your email to get a daily reminder when sets go live! You can catch the festival on the web, your mobile phone, Apple TV, Amazon Fire TV, Roku, and other platforms.
How do I watch Montreux Jazz Festival with Qello Concerts?
The Montreux Jazz Festival livestream on Qello Concerts will be free and completely unlocked. No need to create an account to join the shows.

See the Qello Concerts livestream schedule below or consult the complete Montreux Jazz Festival lineup and concert schedule here.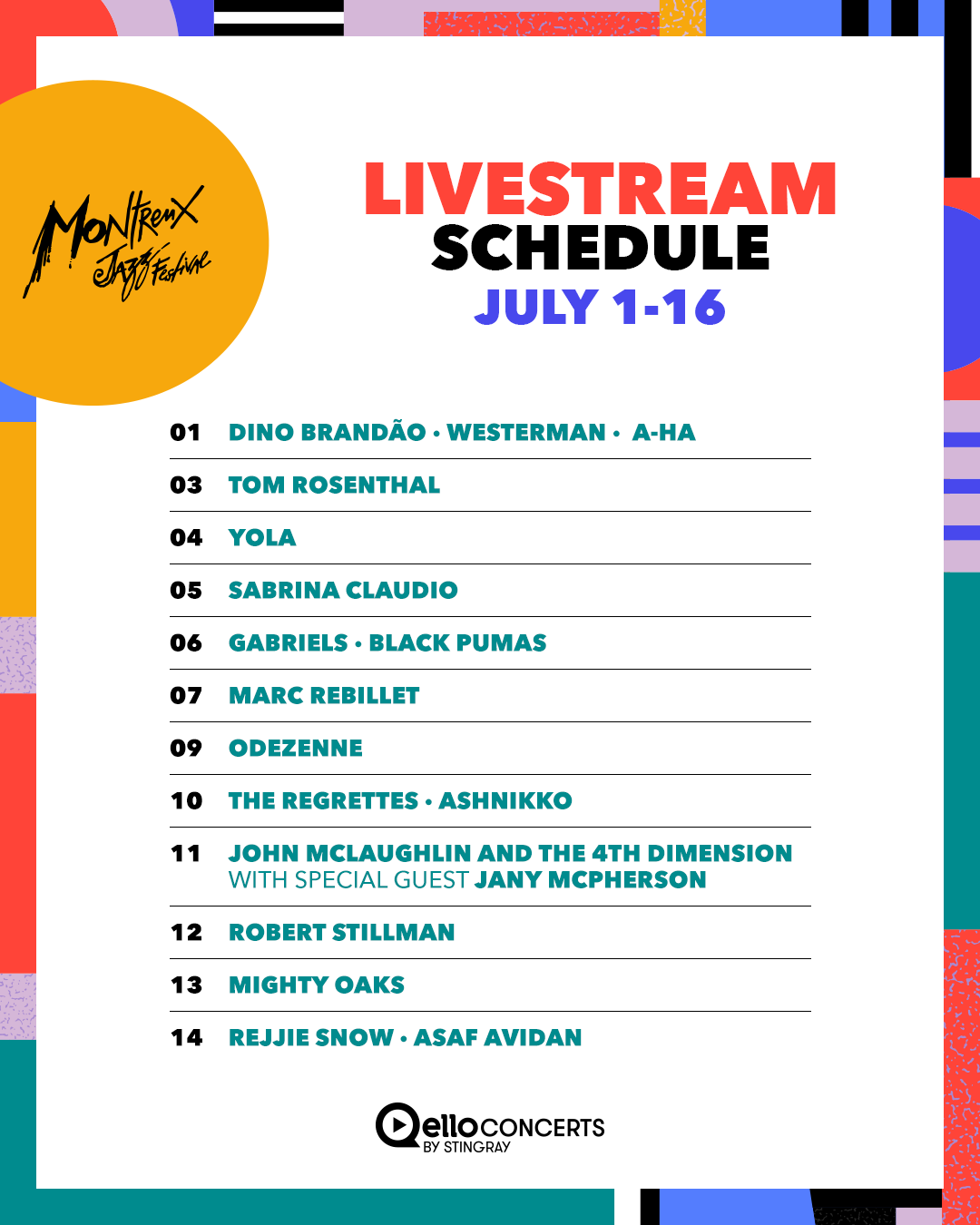 Don't miss our exclusive Montreux Jazz Festival collection!
Relive the festival's most iconic performances with Qello Concerts' featured Montreux Jazz Festival collection. Warm up for festival season with exclusives titles by Phil Collins, Alanis Morissette, Ray Charles, Santana and more! Click here to rock down memory lane.